Start a Free Trial
Tamperproof audit trail of all configuration changes for VMware vSphere

Start your free trial with our turn-key solution and see all features in your own environment. No Risk, Just Benefits!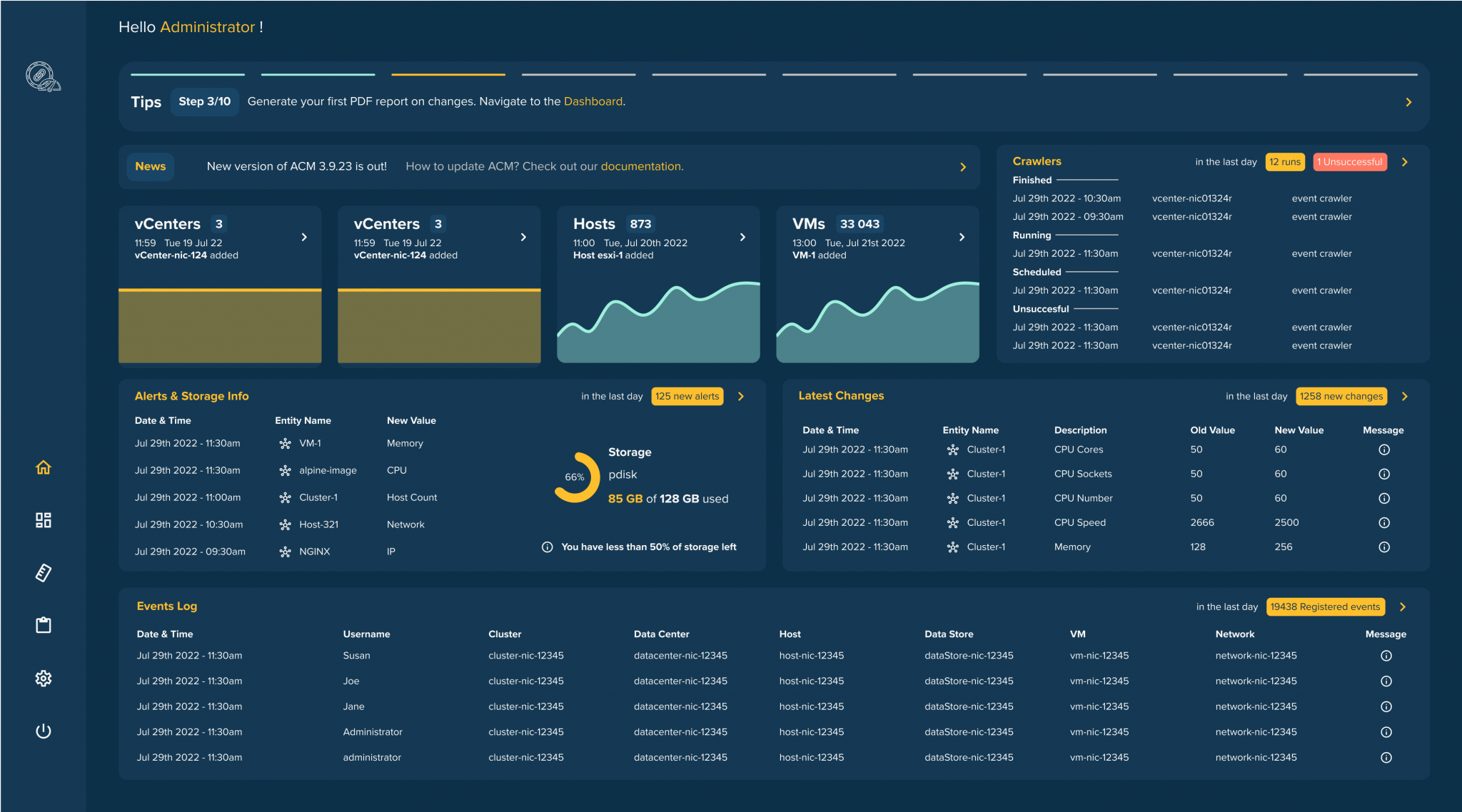 POWERFUL FEATURES
Track what's happening in your VMware vSphere and its components
Track and audit all changes
Never miss a configuration change or license violation in your VMware vSphere environment. Fully auditable change tracking
Important integrations
VMware vSphere, ESXi hosts, VMs, and key applications like Oracle DB, Java, SAP, Microsoft SQL
Proof license usage
Match licenses with VM or ESXi changes. Proof changes or no-changes to vendors. All changes storage in a tamperproof and auditproof database
Alerts on critical changes
Custom alerts on virtual machines or ESXi changes that can cause license violations and other
Can I run Opvizor on-premises?
Yes, Opvizor runs without any internet connectivity.
Opvizor is available as a virtual appliance that you can import into your VMware vSphere environment. Patches can be downloaded from our customer portal and installed without any internet access.
Do I need to install any agents to collect VMware vSphere data?